Our stock
Our stock includes more than 28'000 books. Please choose the preferred subject or use the search mode.
«25 years are still not enough»
1993 - 2018 «antiquariat peter petrej»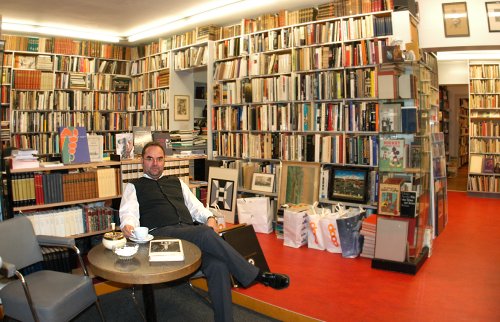 antiquariat peter petrej celebrates its 25th anniversary in 2018.
Even though the building where we are located has been sold, we will remain in the same premises. More than before, the rare book will be the focus and centre of our work. This is all the more necessary, as prices continue to tumble in the realm of used books for everyday use. A development that started with the rise of the internet and the huge scope of chances therein, and that cannot be stopped. As antiquarian booksellers we have to rise to the challenge and establish ourselves in this new and globalized book trade business. And we'll strive to preserve the status and cultural value the fine rare book deserves also in times of the e-book.
This won''t be easy, but it''s an interesting challenge. And success cannot be achieved without you - our customers. I''d like to thank you here for your support, and I hope you''ll stay with us in the future.
We are always happy to listen to your suggestions and feedback.
Come visit us. Talk to us. We are looking forward to meeting you.
Bibliophile greetings from Zurich, Peter Petrej